Welcome to the Whitwell High School Counselor's Page
Start Time: 8:00 AM

Dismissal Time: 3:00 PM

Main Telephone Line: 423-658-5141

Email: Mpestillo@mctns.net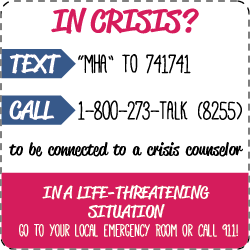 Climb the mountain one path at a time. -Mrs. Pestillo
What is the Role of a School Counselor?
School Counselors work closely with all students in the school. The counseling program is designed to be proactive. The role of the counselor is to guide, advise, recommend, consult, and assist with the near-limitless variety of concerns that students, parents, teachers, administrators, and the community-at-large may have. Specifically, the thrust of the counseling program has three primary goals:
1. To assist students with personal and academic concerns such as coping with stress, learning to study, getting into the right classes, graduating on time, and improving standard/state scores.
2. To help students develop educational and career decision-making skills, including knowing how to make decisions, developing individual interests and abilities, learning about jobs and careers and the education necessary to get there, and how to research and get into the right college or employment.
3. To aid students in developing interpersonal skills such as resolving conflicts, communicating effectively with others, and understanding how their decisions affect others and their future.
The counselor provides counseling services for ALL students through individual and class meetings, appointments with parents, community presentations, and collaboration with teachers and colleges. The school counseling program focuses on identifying and teaching students those skills that will prepare them for life after high school and help them become successful adults.
Please check out all the links and additional information contained on this website. Make sure to check the calendar frequently for scholarship deadlines and upcoming events. Always feel free to contact me if you have any questions or concerns.

The vision of Whitwell High School is to present each student with a variety of curricula that promotes higher-level thinking. The curriculum will meet all the needs of each student from cognitive to physical so that students are readied to make informed and realistic decisions and positively contribute to society.